What happens in Vegas…doesn't always stay there. We were excited to be back for the annual HR Tech conference this week, and not even scary airplane seatmates or hour-long cab lines could curb our enthusiasm. From great keynotes to fun Expo Hall activities, HR Tech delivered and we wanted to share some of our top HR Tech moments with you.
Here, in random order, are seven highlights from HR Tech 2015:
The funniest guys in HR tech. Forget about aspirin — Tim Sackett and Kris Dunn were at CareerBuilder's booth to cure people's biggest HR headaches and add some much-needed humor to the mix, and the A-list HR Tech crowd showed up for it.
.@TimSackett & @kris_dunn talk about the lies candidates will tell you. Ugh, #HRheadaches. #HRTechConf pic.twitter.com/2RhSHlOHAi

— CareerBuilder (@CBforEmployers) October 19, 2015
LOOK WHO'S HERE, FOLKS! The one & only @SteveBoese is hanging w/ @TimSackett & @kris_dunn at our booth! #HRTechConf pic.twitter.com/bmskN2Nqod

— CareerBuilder (@CBforEmployers) October 19, 2015
2. We need more leaders, not more managers. Leadership was a big theme at this year's conference and one of my new favorite speakers is keynoter Jim Whitehurst, president and CEO at Red Hat. Unlike traditional management philosophy dictates, today's employees are not merely cogs in a machine, and their needs go beyond just a paycheck, he said. As a leader, you need to be able to get people to buy into what your company is doing on an emotional level. Managers should strive to be good leaders. He added: It is the manager's job to see how their people's work fits into the overall goal of the company, and they should be motivating people to go above and beyond by showing how their work contributes to the overall success of the company.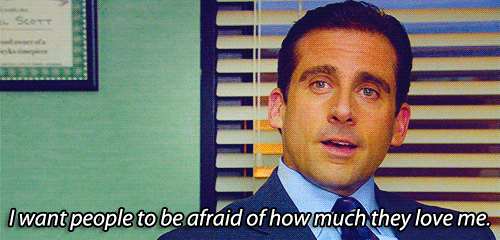 3. Teamwork takes effort — and managers need to get on board. Marcus Buckingham, founder of The Marcus Buckingham Company and New York Times best-selling author, kicked off HR Tech with a keynote on team leaders. His philosophy: If you want to build a great organization, you need to start by building the best teams. Managers should ask these three questions about their team members: 1) What are they doing? 2) What are their strengths? 3) How are they feeling? He also suggested that we need to build tools that serve the team leader because that's the way the future of work is going.
4. A novel way to interact with attendees. Video responses via Twitter. You know, just in case you thought regular tweet copy was boring or anything, we decided to spice things up. Rosemary Haefner, CareerBuilder's chief human resources officer, PERSONALLY hand-crafted video responses to conference attendees. And people took notice! Check out these tweets:
Now this is how video should be used. Really terrific. Hope everyone views and then uses #HRheadaches. https://t.co/AmAYgxvFmi — Naomi Bloom (@InFullBloomUS) October 20, 2015
My award for best use of Social @ #HRTechConf goes to Rosemary @CBforEmployers for her personal videos. Well done! pic.twitter.com/qvPCO3VdGF

— HRmarketer (@HRmarketer) October 21, 2015
5. Focus on employment branding. I attended a great session on how to tap employees as social ambassadors to grow the workforce. The speakers advocated for employers to use social media as a way for employees to engage with them as well as showcase their company culture for future potential candidates. Not that it doesn't come with its own set of challenges, but engaged employees talking about your company on social media is great from a recruiting and employment brand perspective. One important thing to keep in mind though:
Don't force employees to be your ambassadors on social — find people who WANT to do it and empower those who don't know how.
6. Contest and prizes! Forget about the tchotchkes — we took our swag up a notch by handing out CareerBuilder-branded hoodies at our booth this year (which, if you were in the freezing-cold convention center, was not only fashionable but also invaluable). We also handed out fancy prizes — think Beats headphones and Ray-Ban Aviators — to our #HRheadaches Twitter contest winners.
7. Um, hello? Great HR technology. The need for revolutionary recruitment software is greater than ever, as conference attendees made their way around the expo hall to check out demos and determine which recruitment technology is right for them. Mary Delaney, president of recruitment software at CareerBuilder, was at our booth answering the tough questions and offering up expert advice on what to consider when purchasing recruitment software.
Whether you were at HR Tech or not, Mary has some simple and practical tips on what to look for in a technology partner and a talent acquisition solution. Check it out here.